FREE FULL REGISTERED VERSION DOWNLOADS
Download them here

---
Retired DOS games by John Reder

You Can read more about these games at www.ClassicDosGames.com

The Dungeons of Grimlor

This is a classic find your way through the maze game. You collect the four keys to unlock the doors that help you escape from the dungeon. Three complete episodes lead you to the truth about the evil Dragon Grimlor. This game was was written in the early 1990's and distributed on Bulletin Board Systems (BBS's) accessed by computers using modems. I sold it on a 3.5 720k floppy disk.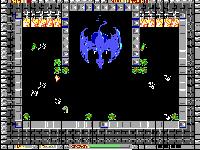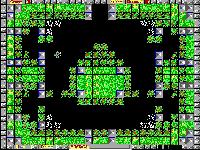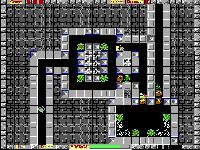 Talk about The Dungeons of Grimlor here
---
The Dungeons of Grimlor 2: The Lich
This is the sequel that leads you further into the dungeons. Grimlor is back and stronger than ever. Three complete episodes. This game has more traps and puzzles to solve. Move boulders to block arrow shooting walls, use rivers to float to secret rooms and teleporters to jump to hidden treasures. Help to destroy Grimlor's source or power and save the village. This was the second in the Grimlor series and sold much better than the first.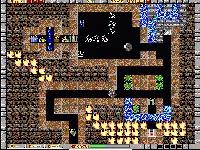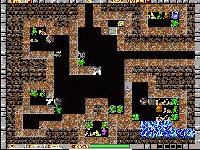 Talk about The Dungeons of Grimlor II here
---
Solder Runner
This is an unfinished game based on the Grimlor engine. It is a trip into your computer to hunt down viruses and save your system. The reviewer at www.ClassicDosGames.com really liked this game, The first level is complete and is probably my best effort on level design in a game of this type. A windows based level editor is included if you are interested in building your own levels!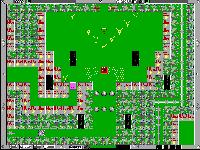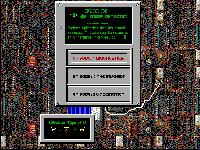 Talk about Solder Runner here
---
---
Robot Crusades
Okay, this was way out there. I was inspired, but the final result was something less than my vision. A.I. Wars was developed a few years later and hit much closer to my mark.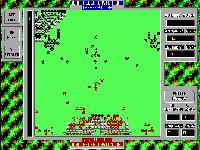 ---
General Budda's Labyrinth
This was my first attempt at a large find-your-way-through-the-maze type game. Three episodes. Budda was a nickname some of my nieces and nephews gave me. I was still figuring our sprite collision techniques so it is very unforgiving, you might get frustrated trying to navigate the narrower paths. Also the orbs sometimes eat away at the level walls. At the time it was a bug but I likes the way it looked so it became a "feature".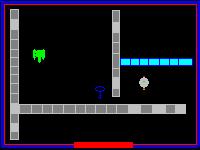 ---
NOTES ABOUT THIS SOFTWARE:
These games were written back in the days of the DOS operating system and 486 processors so the graphics, sounds and game play and system requirements are dated.
Note that Solder Runner only had one episode completed - if you select the other two episodes you'll get unfinished levels.
The Solder Runner download contains a program named 'WinLevEd.EXE' witch allows you to edit or create your own game episodes (Levels). This tool can be used with both Solder Runner and The Dungeons of Grimlor Series (you'll need to rename the level files for Grimlor to edit them with this tool). If you develop any game levels that you want to share send them to John.Reder@TacticalNeuronics.com and we'll put them here!
Solder Runner and The Dungeons of Grimlor II can be played at a playable speed on faster machines by editing the file named SPEEDAT.DOG or SPEEDAT.SR and changing the number to something like 300000. The higher the number, the slower the animation. You might want to use a program like DOSBOX to emulate a slower processor for more playable speeds on faster computers.
The tilde ~ puts you into cheat mode in the Grimlor and Solder Runner games.
---