Typing Help for Those With Limited Mobility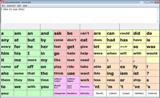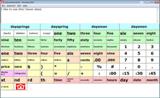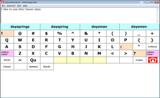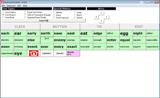 Great when paired with a touch-screen. It is designed to assist when typing. Limited mobility users shouldn't have to laboriously type each letter using a standard keyboard!
Designed to work with a mouse/trackball or for use with a touch-screen (recommended). This allows you to create buttons with preset text so that you may type word parts, whole words or phrases with one to three clicks or touch-screen button presses. This application now supports text to speech *** NEW *** !!!. Its sole purpose is to simplify typing text and lessen fatigue for those with disabilities or mobility issues that affect their ability to type or speak. Once you have composed your typed text you simply press the 'Speak' button or cut and paste it into a word processor, web browser, email etc.
---
Click here to download Keyboard Assistant v1.0.21 (for Windows XP/Vista/7/8/10).
This software will run free for 30 days. A registration Code is required for operation after the trial period. Note that if you are reinstalling a newer version, we recommend that you save a back-up copy of any modified keyboards from the original set so you do not lose your changes as the original keyboards are reinstalled/replaced as part of the install. If installing over-top of your older version may not work depending on your operating system and settings, use the Help/About option to make sure you have the latest version. If you have issues, we recommend that you use the uninstall option and then install the new version, don't forget to copy your personalized keyboards back into your keyboards folder.
Licensed users will not have to re-enter their registration code if re-installed on the same system under the same user desktop.

PURCHASE NO LONGER NECCESSARY !!!!
USE THIS REGISTRATION KEY TO UNLOCK ALL FEATURES:
(from within the application you can enter this key using the Register option within the Help dropdown menu)



---
Share Keyboards (button layouts)!
Click Here for the Keyboard LibraryThe Keyboards contained within basic install are simple and designed to give you a starter set from which you can start building. As you add new keyboards please consider uploading them to our Keyboard Library so others can benefit from your designs!
---
Click here to talk about Keyboard Assistant in our user forum.
Ask questions, suggest possible features to our developers and share ideas with other people using this software!
---
Features Include

Text to Speech !!!! Simply press the 'Speak' button to read your text aloud! This uses Windows 'Text to Speech' settings. Serach for 'Voice' in your PC's control panel to change its properties.
Edit feature allows you to create as many keyboards(button layouts) as you need or edit any existing keyboard by changing, adding and moving buttons to fit your needs.
Copy text created to your computers clipboard and paste it into any other program you need it in.
Adjust to fit small or large screen resolutions
Works with your touch screens if you have one.
Save your text as a file for later editing.
Unregistered version has full functionality and is free to try for 30 days!
Share the keyboard files you create in our online Keyboard Library!
Scramble Finder! A game designed to help you memorize the many keyboards and word locations.


Fortress of Flags


GameBoy Advance


Atari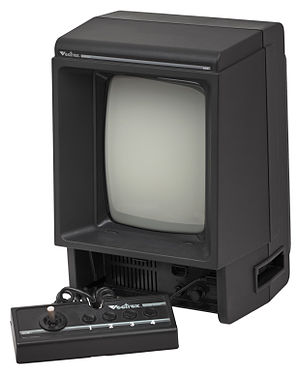 Vectrex Adventure Stidio Retired Games One-Switch Home Arcade Articles
A.I. Wars
Featured 9/98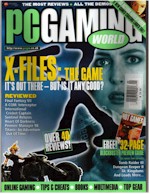 A.I. Wars
Awarded